So there's this girl you really like on social media or you probably just took her number. Of course, you have to text her. This helps you both to get to know each other better. It's from little beginnings like this that a blissful relationship springs up. You may be confused about what to text a girl to start a conversation.
What to Text a Girl to Start a Conversation | 5 Simple Tips:
Did anyone say humor is the key to a woman's heart? Well, they should have said so because it's so true. When you make her laugh, her brain develops some feel-good chemicals. She begins to see you as a funny guy that can make her happy. Ever wondered why girls text a guy first or get worried if they don't hear from him for days? It's because he can brighten up the mood. Read: How to Know If a Shy Girl Likes You | 4 Most Obvious Signs
Tell her things about yourself
You can't possibly go wrong with this. A girl would want to know more about you in order to determine the type of person you are. Most guys think because she didn't inquire, she probably isn't interested in his life. She would give you a chance to prove yourself. You have to say newsworthy and cool things about yourself. What are your hobbies? What skills have you learned? This is a good idea of what to text a girl to start a conversation.
After talking about yourself, you need to give her the opportunity to say things too. She definitely has a life and experiences that shape her as a person. You can ask about her childhood, family, career, aspirations and relationship status. Girls get attracted to guys who take out time to know them genuinely. If you aren't truly interested in her life, she'll certainly notice.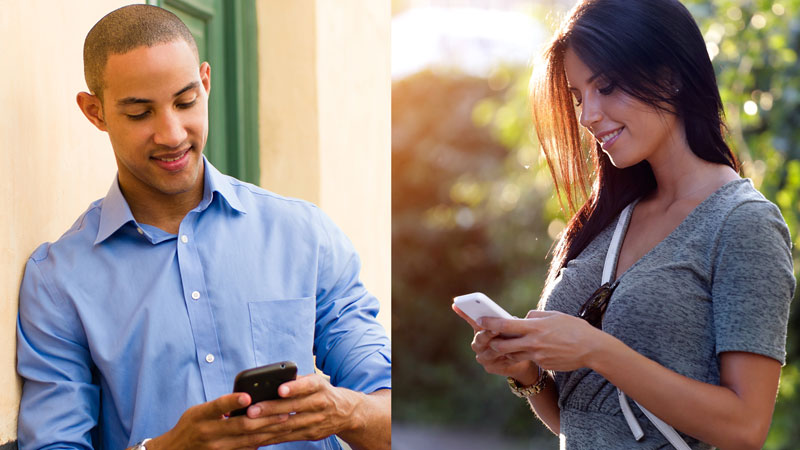 While thinking about what to text a girl to start a conversation, you should know that lots of guys are probably seeking her attention too. Why would yours be any different? This is where you add your own flavor to the conversation. She should be able to pick up some uniqueness in you. Be yourself and work on your strengths be it humor, wit, intelligence or knowledge. Read: How to Start a Conversation with a Girl on Instagram | 6 Quick Ways
Let's say you are just getting to know each other. It's better to keep it clean so you won't send off any wrong signals. Do not text about sex or immoral things yet. Keep it simple with casual topics that everyone discusses freely. As you become more acquainted, test new waters and get flirty with each other.