You don't have to spend several thousands of dollars on a great automatic watch if you don't want to. Instead, you could take the time to sort through hundreds of similar alternatives until you find a bargain. Alas, we decided to make our contribution to the research efforts of those with no time for such tedious tasks. We did all the hard work and selected the best automatic watches under $1500 available today.
That price limit seemed like the ideal range to get the best value to price ratio. The evaluation was thorough and extensive, with a lot of automatic watch brands taken into consideration. We also kept diversity in mind, trying to find watches to match anyone's style.
Choosing an Automatic Watch
Other factors were crucial to find the best automatic watch. We asked hardcore watch enthusiasts to set us down the right path. In their opinion, you should be mindful about the following things when shopping for watches, and automatic ones, in particular:
Quartz or mechanical?
A watch price will increase significantly depending on the mechanism it relies on to measure time accurately. It's referenced as the watch's movement, and the most common types are:
Mechanical movement, manual winding
Mechanical movement, automatic winding
Quartz movement, no winding required
The first decision to be made is choosing between quartz or mechanical watches. Although quartz watches are accurate, they're still regarded as the cheap alternative. Some people would argue that they should even be called "true" watches. Purists tend to prefer mechanical watches due to their heritage and longevity.
Deciding between manual watches or automatic ones is a matter of practicality. If you don't want to worry about manually winding your clock every once in a while, you don't have to. Finding the best automatic watch under $1500 will ensure that you don't need to. Automatic watches self-wind when the wearer moves around, saving your precious time and effort. They're a bit pricier, but worth it in the long run.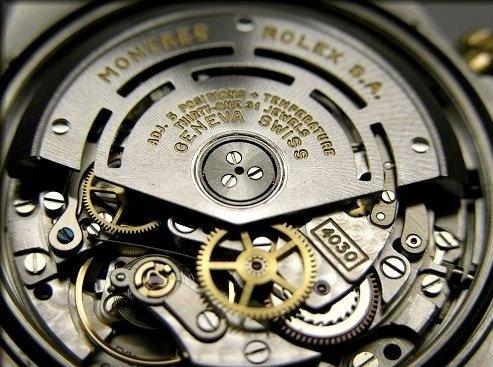 The watch's case
It's the most prominent piece of your timepiece, along with the bezel and the strap. Depending on your stylistic choices, you can either have a watch with a big case or something more discrete. However, if you have small wrists, big cases will likely be uncomfortable to wear.
Another thing to keep in mind about your watch's case is the materials used to make it. The most frequently used materials are:
Aluminum alloy
Titanium
Stainless steel
Precious metals
Ceramics
Each given material has its own set of faults and benefits. You will usually find Aluminum in cheap watches due to its shiny appearance and low weight, but it breaks and scratches easily. Titanium and stainless steel rely on protective coatings to keep them from scratching, and both are sturdy and light alternatives.
Other materials such as gold and platinum are often used due to their value and unique gloss. Nonetheless, they aren't the most practical alternatives for several reasons. Both are rather heavy, and gold is particularly prone to scratching., for instance.
Watch's a crystal material
The crystal, as you may have guessed, is the thing that protects the dial and the hands from the elements. They can be made out of many different materials, mainly:
Acrylic glass
Mineral crystal
Sapphire crystal
There are two main things to be cautious about when deciding on a watch's crystal. You need to consider scratch and shock resistance first and foremost. This is more important when you plan on spending a considerable amount of money on your timepiece. If your watch's crystal breaks, replacing it can be difficult and expensive, besides the risk of damaging the dial.
Acrylic glass is a refined assortment of plastic materials used in cheap and old watches. Nowadays, most watches use mineral crystals because they're harder to break than acrylic. However, both acrylic and mineral crystals scratch eventually. Sapphire crystal, on the other hand, doesn't scratch, besides being significantly harder than acrylic. Out of the three of them, sapphire is the most expensive one and it's used in most high-end watches.
Advanced functions
Many watches come with useful features that increase their functionality to impressive levels. Not every watch includes these functions, often called "complications", but the best automatic watches under $1500 do. Some of the features found in watches are:
Tachometer
Chronographs
Greenwich meantime
Pulsometer
By far the most common feature in watches is the tachometer or tachymeter. This function allows you to calculate the speed of a moving object. The bezel includes a set of scales to determine the speed based on the traveled distance over time. With some arithmetic operations, you can also calculate distances using a tachometer, although the process can be rather complicated.
Chronographs allow you to use the watch as a stopwatch, measuring the elapsed time between two events. The elapsed time will show on the smaller circles inside the dial. Likewise, some watches include a way to keep track of the time in the Greenwich time zone. If you know the time difference of a time region relative to the GMT, it also works as a "world clock".
Best Automatic Watches under $1500 Review
To find the best watches under $1500, we reviewed many alternatives. Most watches under the $1500 threshold were downright disappointing. However, some gems stood out among the rest. The best automatic watches for the price, in our opinion, were:
Marathon Military Diver's Automatic
This Swiss-made watch checks all the boxes to be considered one of the best automatic watches under $1500. Its military heritage translates into a strong and reliable construction that can withstand an apocalypse. If you're looking for durability, this is one of the best automatic watches under 1500 dollars in existence.
The case and strap are made of stainless steel coated with anti-scratching agents, showcasing a black dial with white numbers. If you take a closer look, you'll notice the syringe-style handset containing luminescent tritium tubes. These tritium tubes can be found in the hands and hour markers, so you can read the watch under low-light conditions. Fortunately, unlike illumination methods used by other brands, these tritium tubes don't need to store light beforehand to glow.
Besides, the sizing on this watch is adequate for most wrists. It's big enough to make an impression, but not enough to become a nuisance. Overall, it's a great watch that can be worn by anyone, and that's something we appreciate.
Pros
Appealing price
Unmatched water resistance
Great fit for most wrists
Cons
It's a bit heavy for diving
Marvin Pro Dive Automatic
Marvin offers another great diving watch that deserves some recognition. The Pro Dive comes as a lighter alternative for those looking for a watch capable to withstand deep submersion. The colorful design and upstanding quality granted a place among the best automatic watches under $1500 to this watch.
The watch comes in various colors, being red the most attractive to us in particular. This red version comes with a black case that contrasts beautifully with the colored details. Nonetheless, the other alternatives offer a chromed steel finish in the case that looks equally appealing, but not as elegant. Besides, the case doesn't take that much room, nor does it hurt your wrist when you move around. Its nylon fabric band matches the color of the bezel, making it stand out as a fashion statement.
As you would expect from a diver's watch, this model is also unmatched in terms of water resistance. Up to 300m underwater, the Marathon Diver's watch will grant you precise timekeeping in the most practical way.
Pros
Withstands submersion up to 200m
Fits comfortably
Lightweight
Cons
It's not suited for small wrists
Mido Multifort Automatic
If you're looking for something elegant but casual enough to wear every day, we got you covered. This watch is an all-black leather and steel timepiece designed to match any outfit. For that versatility alone, it would be deserving of a place among the best automatic watches under $1500. However, this watch brings a lot more to the table.
It's packed with some interesting features like a tachymeter and a chronograph. On the front, three sub-dials preset the chronograph at 60 seconds, 30 minutes and 6 hours respectively. On the back, however, you can see through the back-case and get a glimpse at the watch's mechanism. You don't need to be a fan of clocks to see the beauty in the precise ticking and turning gears of a good watch.
In general, we were pleasantly surprised by this alternative from MIDO. It may be on the expensive side of the spectrum, but it does deliver on every one of its promises. This is an item that we would buy again.
Pros
See-through back-case
Tachometer and chronograph
Leather band
Cons
It's a bit expensive
The clasp can be a hassle
Mazzucato RIM Reversible
This might be the boldest alternative among our picks for the best automatic watch under $1500. Catching some amount of attention is inevitable while wearing this watch for many reasons. First off, it's big and flashy, with thick lines to accentuate a sturdiness worthy of praise.
Secondly, there are some details in the design that make this watch unique. Namely, you can turn this watch into a stopwatch by turning the case upside down. You release a lock and rotate the case to change the watch's functionality. Only a couple of movements are required to make the switch, making it a simple affair. Once the case is in place, simply lock it back and now you have a dedicated chronograph.
The overall design is heavily inspired by the world of motor racing. These influences are notable in the dial, which resembles a tire with numbers and colors matching those of a speedometer. On the chronograph side of the watch, these influences are more pronounced.
Pros
Reversible design
Strongly built
Points for creativity
Cons
It's rather expensive
Silicone band
Davosa Swiss Automatic
This is an alternative for those who love a luxury watch. Davosa is known for its good taste and attention to detail, and it shows on this watch. It loosely resembles the Rolex GMT-Master II with its ceramic bezel that shows you time in the GMT zone.
The deep blue dial with no numbers matches the bezel stupendously, giving a sophisticated feel to it. It's all protected by an anti-glare sapphire crystal that's been further treated to avoid scratching. Durability is also a given with its top-grade stainless steel case and bracelet. Altogether, these characteristics provide a high-end experience unrivaled by any other watch at that price.
It might be the best automatic watch under $1500, but it's also one of the most expensive watches between our picks. We recommend it because it's worth it, though. You spend a little extra, but get a premium watch that won't break your bank. If you're into fancy things, it doesn't get any better than this.
Pros
Fits great on any wrist
All stainless steel body
GMT timekeeping
Cons
Frequently Asked Questions
What is the best watch for under 1000?
When shopping for watches, there are several great alternatives under $1000. The best watches under that threshold are:
Marathon Military Diver's Automatic
Marvin Pro Dive Automatic
Both alternatives are equal in terms of quality and accuracy but take different aesthetic approaches.
What is the best watch for the money?
For those looking to buy a watch with a great price to value ratio, the Davosa Swiss Automatic is the best choice. It's closer to luxury watches than it is to other alternatives at the same price range. The quality and beautiful design are way beyond its price tag.
How many years does an automatic watch last?
Automatic watches, and mechanical ones in general, tend to have a very long lifespan. Depending on the watch's quality and maintenance, their longevity ranges from a couple of decades to a lifetime. For that reason, buying an automatic watch is a long-term investment.
Is it worth buying an automatic watch?
Mechanical watches (both automatic and manually-winded) usually have a longer lifespan than quartz watches. However, if you choose a manual watch, you need to wind it constantly. Automatic watches, on the other hand, don't require any effort on your part to keep working.
Conclusion
Watches are a symbol of status and style, being worn by men since the days of old. A good watch can make or break an outfit, so choosing wisely is of utmost importance. It was our purpose to guide you through a sea of alternatives to find the best match for you. Now, you have all the tools at your disposal to make an educated purchase. Select only the best items because that's what you deserve. Not good, nor great, but the very best.
In the end, it's up to you to make the final decision and compliment your style with the best automatic watch. Hopefully, you will find something appropriate in our selection of fine watches for fine men.