Droopy eyelids are very common in Asians and it can cause people to feel very self-conscious. Our eyes are the first ones to get noticed when we meet someone in person. And if you have hooded eyelids, it can bring your self-esteem down. Everyone wants to feel confident about their appearance, especially when it comes to their faces. So how do you correct your sagging eyelids? No, we are not talking about surgery here, but a better option, eyelid tapes. Here is an extensive guide that will help you buy the best eyelid tape for yourself.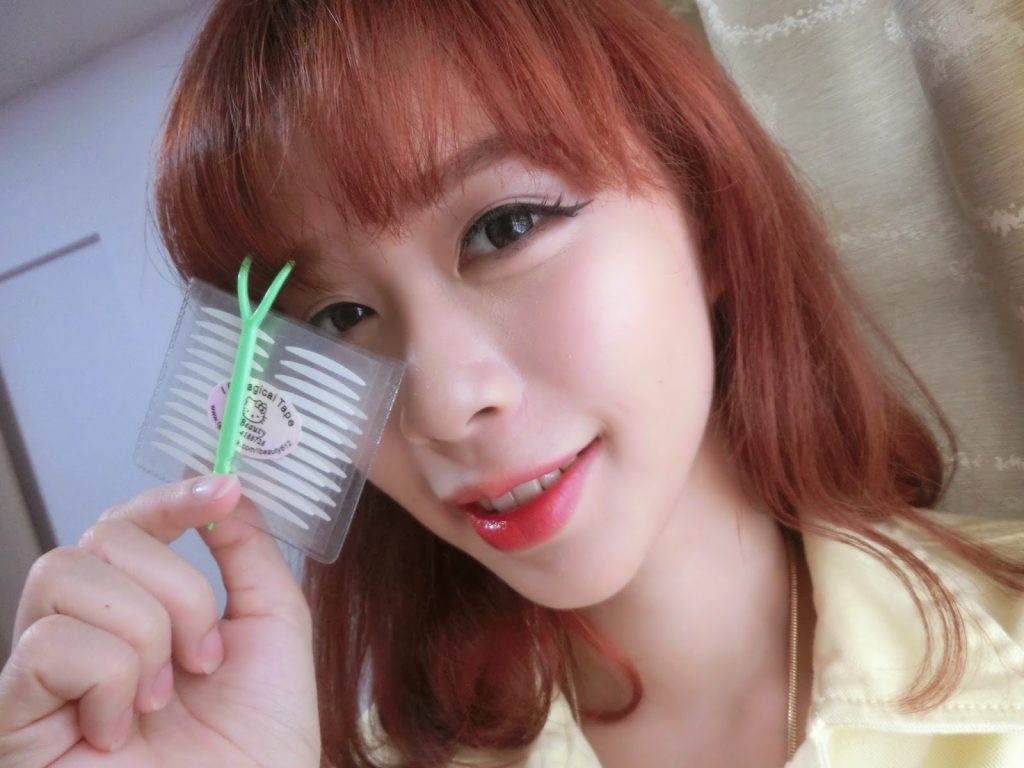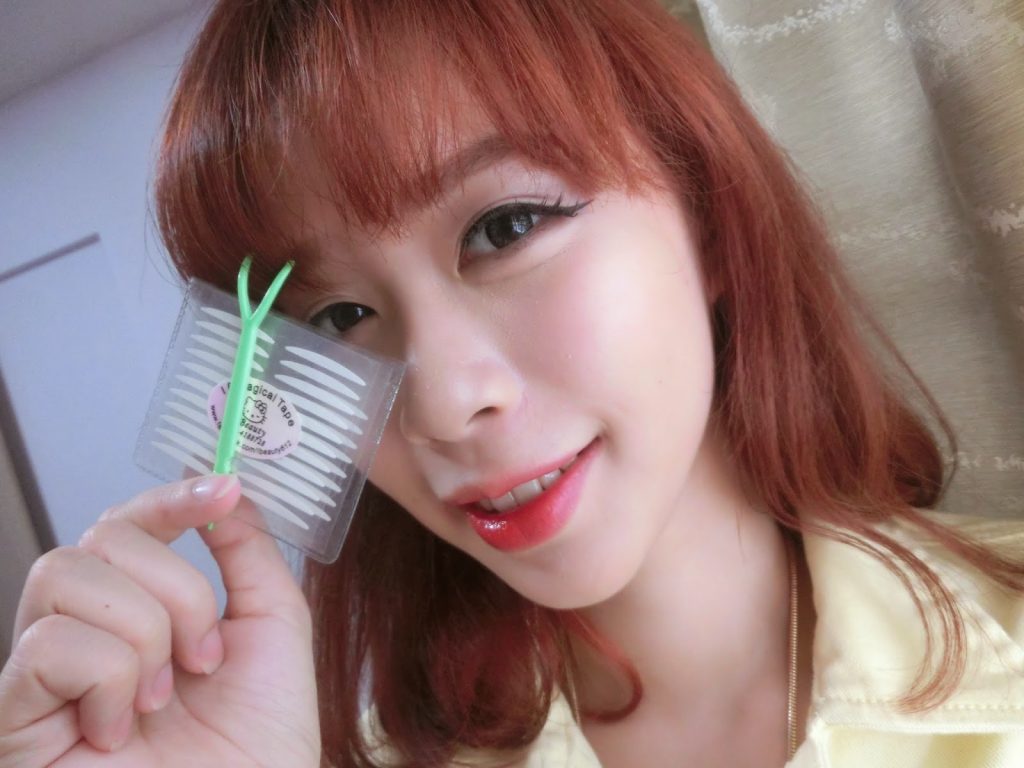 Factors to Consider Before Buying Eyelid Tape
Single-sided or double-sided
The tape you need depends on the type of eyelid you have, it is very important to choose according to your eyelid. Double-sided tape is good if you've got thick eyelids or a really deep eyelid fold. To get a bit graphic, the tape pulls in the pieces of skin on either side of itself and sticks them together, resulting in a distinct crease.
It also means that it's going to suck in a lot of flesh. Therefore, if you go for a really big crease, you might feel some tugging when you try to close your eyes. It's pretty easy to get dry eyes if you're not careful with it.
The single-sided tape is good if you've got thin or hooded eyelids. It is only sticky on one side and it wedges itself into your flesh, creating a fold along the upper edge. Since it doesn't actually stick bits of skin together, single-sided tape won't tug on your eyelids making it difficult to blink.
Fiber tape
If you don't want anyone to know you are wearing double-eyelid tape, then try ones made out of fiber or cloth. The thin strips of fiber that you lay on your eyelids wedge themselves into your skin when you open your eyes, forming a crease. When it comes to discreetness, fiber tape is the best eyelid tape.
However, there is one big downfall. A single piece of fiber tape is really long. So, after application, the ends will jut out of the crease. You will then need to cut those extra bits off with special scissors. So, this stuff adds an extra step to your makeup routine and there is a learning curve.
Eyelid fork
Many packages of tape come with what is known as an eyelid fork. An eyelid fork is a pronged tool or rod you push into your skin. You use it to determine where a crease would fall most naturally along your eyelid. Sometimes, you actually need the fork to apply the tape correctly. So it is important you take a look at the directions and make sure everything is easy to use. Likewise, the tape should not be too complicated. The faster you can apply your double-eyelid tape, the shorter your makeup routine will be.
Waterproof tape
Double eyelid tape is more resistant to sweat and water than glue. Even so, if you are worried about it coming off, know that there is super-strength tape (and glue) that has been designed to last through anything. If you are active and know you are going to be sweating or swimming, then look for the tape that is water and sweat resistant.
Best Eyelid Tapes Review
D-UP Wonder Eyelid Tape
Have you been looking for a double-sided eyelid tape that goes the extra mile to correct your droopy eyelids? This D-UP Wonder eyelid tape in the Extra series is a great deal under a dollar 15 budget.
This tape has a double-faced medical-use adhesive tape that is super strong in nature. This ensures deep and natural crease on your eyelids with minimum effort. The tape is invisible, so you don't have to worry about it showing on your eyes awkwardly.
The tip of the tape is soft and made of fine fiber that helps you get a precise eye line. The tape is also long-lasting even if you are an active person who sweats often. This is what makes it one of the best eyelid tapes in this price range. Come what may, the tape will not give up.
Beauty Logic Invisible Fiber Lace Eyelid
Ever noticed how there are no on-screen celebrities with hooded eyes? That's because those who were, they fixed it with eyelid lifting surgery. But most of us cannot afford that kind of luxury and that's why Beauty Logic provides us with a cheaper way to get similar results.
In less than 15 dollars, you can get this fiber lace eyelid lift kit that will correct your droopy eyelids. The application of this eyelid tape is very easy and it tends to create an instant effect. This tape not only lifts your eyelids immediately but also revitalizes and rejuvenates your natural eye lines and folds.
The near-invisible appearance of the tape makes it easy for you to put on your makeup. It is known to last for around 12-18 hours which is simply amazing. It works for all eye shapes and sizes.
Scala Pro Makeup Eyelid
Do you want a double-sided tape that doesn't mess with your makeup and isn't too heavy on the pocket either? If yes, then this makeup eyelid tape is the best option that you can get in less than 10 dollars.
This tape is made of polymeric fibers that are of high quality. The tape is a mere 0.5 mm in thickness. And this feature makes it the best eyelid tape for those who wear makeup frequently. Using this tape continuously sets your eyelids in place correctly.
In the package, you receive a bag of double eyelid stickers, one fork rod, and one pair of scissors. The tape has a matte texture to it and is not shiny at all. So that prevents it from being visible on your eyes. The eyelid tape reviews mention that it stays on the eyelids for the whole day and is a comfortable wear.
Natural Invisible Single Side Eyelid
Looking for a single-sided eyelid tape? Your search ends here. Because here is a high-quality natural single-sided eyelid tape at a very affordable price.
The medical-use adhesive fiber used to make this tape is very breathable and almost invisible. The material of the tape is such that it is waterproof and stays on your eyelids all day long without any issues.
There are eyelid tapes that cause skin allergies, but not this one. It is a hypoallergenic one that doesn't cause any skin irritation whatsoever. You are sure to get a pair of charming eyes with this eyelid tape in seconds. Whether you are battling with mono-eyelids or hooded eyelids, it is very effective.
Eyelid Tapes Instant Eyelid Lift Strips
In less than 10 dollars, this is one of the best eyelid tapes that you can get to get rid of those sagging eyelids. These eyelid lift strips are pretty forgiving and let you apply your makeup on top of them. The breathable and waterproof material of the tape makes it a delightful experience when you are wearing it.
The strips are self-adhesive, so you won't require any glue for their application. These one-sided sticky tape strips are almost invisible, hence no more embarrassment. The package contains eyelid tapes, one Y-shaped tool, and a pair of tweezers for easy application of the tape.
Frequently Asked Questions
Is eyelid glue or tape better?
Eyelid glue sticks the pieces of skin together to make a fold. The eyelid tape applies on top of your eye to create a new fold. Eyelid glue makes your skin to get expanded. It is good for putting on mascara because it angles your eyelashes. Both, the eyelid glue and the tape can be used to even out eyelids. The tape is usually the more proffered option because it lasts longer and creates a stronger crease than eyelid glue.
Does eyelid tape cause sagging?
Since the skin on our eyelids is quite thin, the constant pulling from the tape eventually stretches out the skin. This causes the eyelid skin to eventually sag. Sagging from using eyelid tape happens when the skin begins to crease/curve in an unorthodox way that gives an unattractive appearance. This generally happens when incomplete creases are unintentionally made.
How do you stick on eyelid tape?
To stick on your eyelid tape, use fingernails to peel an eyelid tape strip away from the backing. Then, carefully peel away the piece of plastic covering the eyelid tape. You can use the eyelid prong to help you identify where to place the strip. You should place the strip right along the new crease that you want to create. Gently press the prong on your eyelid to find the new crease you want and place the strips there.
Conclusion
Statistics clearly show that confident people are more likely to succeed in their day to day endeavors. That's because self-confidence is a potent driving force. One way you gain it is by feeling good about the way you look. And if you have droopy eyelids, simply eyelid tapes can help you regain that confidence in your appearance. After all, everyone deserves to look the way they see fit.