Finding the best gifts for a 10 year old boy is a rather challenging task because of boys of this age is hard to impress and it's tricky to find something appropriate. Race cars, smart machines, and building kits are highly recommended for them and you won't go wrong if you make a pick using this list.
Best Gifts for a 10 Year Old Boy Review
Technic WHACK!
This is a race car kit made to impress the children who love cars and legos.  It takes about half an hour to assemble, which is great for cognitive and fine motor skills. It has got a really strong pull-back motor. Flames on the back of the car look awesome. What is crucial worth of this car is that it doesn't break. You can fly it off the tall table and it will survive any rough game. The car is well designed and you can modify it by adding BASH! set. The car is super fast and strong. When it crashes into something, a motor flies off, and you can put it back. Tires are semi-pneumatic, good for all surfaces.
The price is not too high if you have in mind that this is the Lego brand. This is a fun indoor activity. Building things gives confidence to a child. It is a better idea to buy a classic toy almost any boy naturally likes than a digital game. The toy is great for an 8-12-year old boy, and a bit more challenging for a younger age. WHACK! is green and BASH! is red. These cars are made and sold in two separate sets.
Smart Robot
It is one of the toys you buy for your kids, but you end up playing first… and last! This robot has got a remote control, but it can understand some gestures. This blue toy is also made and sold separately with its pink pair and they are called CADY WIDA and CADY WINI. You can recharge it using USB cable, so you won't be bothered buying batteries all the time. Playing time lasts about 120 minutes. This is a cute robot toy and can become a child's and family's new funny member. Kids love technology and this could be one of the best gifts for a 10 year old boy. Make him curious about new technological developments through fun. Many ideas may be born.
The robot can do up to 50 movements. You can program it yourself! The toy is made of high-quality material as a flexible multi-joint. Your kids will surely be busy with it all day long and keep it somewhere close to them. It is a very fun toy to have and share with their friends. The voice is male and has a Japanese accent. It can sing, dance, talk, listen, move around as you like… and usually, children like to imitate and follow it around.
Catapult Wars
This is a great inspirational to-build-toy. You can make your own catapults and play a war game. You and your kids, or their friends can enjoy head-to-head combat. Set includes a great number of separate pieces so you can build 2 catapults with clear instruction. This is a super-fun gift or engaging activity you can provide for your kids no matter the occasion. If you can't wait for a glue that comes in a package to dry, you can use hot glue. Actually, any kind of glue would be ideal. Rules of the game are simple: you have to build your own catapult, plus targets. Each player shoots the catapult and tries to knock down the other team's targets.
There aren't nails or screws in this set. This game also practices a child's patience because they have to pause while building a toy. It takes time for pieces to dry. The best toys for a 10 year old boy are made by hand! The set can be improved by small modifications. You can add more beanbags as a catapult and alternative rubber bands. If you buy this toy as a gift it will surely be well received because kids love to build their own toys.
Hover Soccer Ball Set
You hate it when it's rainy outside so your kids want to play soccer indoors? Do you really think it is such a bad idea? Well, think again! There is a solution! Anyone can play with this toy, it is completely safe. It takes only 10 minutes for a setup and it can already become a huge hit with your kids. Instruction is really helpful, and there is even a screwdriver in the box so you have everything you need to start the game as soon as possible. It can't be destroyed easily. Kids will kick it, step on it, but it will hold up well. The soccer is light and covered with soft materials which are great for the kids below the age of 10.
You can't play with it on the fluffy carpet, but it works great on hardwood floors or any other smooth surfaces. The ball bounces back when hits on a surface, so the children won't have to go under the table or a couch to pick it up. The set takes a little space. It seems like a good quality product. This toy has got all the properties needed to be one of the best gifts for a 10 year old boy or a girl. The only downside is that it runs on batteries. A big plus is that the ball lights up and makes noise, so the children can play in the evening when it's a bit darker. Works ideal with the kids who have too much energy.
Magnetic Dart Board
The idea behind this product is to make the classic dangerous games safe for walls and living beings. Everybody knows that this game brings a lot of fun, but now parents don't have to worry about safety. Children can learn about hand-eye coordination and have lots of fun. The magnets behind the board are strong, but you can hang it like a picture as well. There are two slots on the back for a nail. Maybe the price is too high just because of the fact cardboard is used, but sure this dart board is a great alternative if you have younger kids or clumsy people around.
It wouldn't hold up if you leave it outside, but it can stay permanently hanged inside of a house and in that way – it would last. The magnetic darts work well, they do stick. It would be better if there were more of them so a few more players can participate. If you are a really passionate dart player, you will probably be disappointed, because the tips are actually circular magnets so it is not possible to group darts near each other like a real professional. This is your game if you are a beginner and you want simple and safe fun without competitive playing.
Frequently Asked Questions
What do 10-year olds like to do?
They want to be involved in everyday activities such as gardening and fixing of small simple devices. All sorts of board games where the whole family or friends are involved will forever be popular.  Also, football, skating, art, etc.
What can an 8-year old do when bored at home?
He can make play-doh sculptures or bake with his grandma, put on a play, write, paint murals, paint rocks or bricks. Related: Best Toys for Babies 6 to 12 Months | Buying Guide
Is a 10-year old a teenager?
Many parents are in shock when their children begin to act like teenagers, but don't be fooled – they are still children. They can make interesting reasoning and give the argument, but the next minute, they will do something completely foolish.
What is the five gift rule for Christmas?
Most parents like to buy tons of gifts: they put 10 boxes under the Christmas tree, smaller gifts in the socks. None of those is quite necessary. You should be strategic with Christmas shopping. Buy 1 gift they want, 1 gift they need, 1 gift they could read, 1 gift they don't know they want and 1 gift you want. These are the best gifts for a 10 year old boy – proved!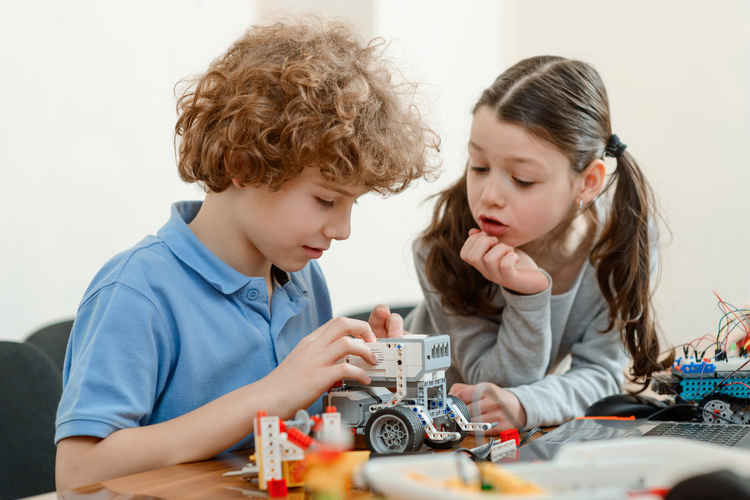 Conclusion
A 10-year old boy is still a child, but a child that enjoys classic and a bit more complicated toys. If you don't make him think, a toy may seem childish to the boy. This part of his life is "in-between" phase, so parents need to satisfy their sense of curiosity using toys along with other strategies. A boy of this age is good in planning and prediction, can use logic and critical thinking, understands cause-and-effect relationships and his body is very active.
Adults should help them enter the world of grown-ups through real-world simulations. Don't let the claws of social media trap their brains. Boys' life should be an adventure. Use the best gifts for a 10 year old boy from this list to support his development.