This gift guide is going to help you find some of the best gifts for a 2-year old boy that is not so commonly bought. Special thought is given to education and fun while making this list. These toys are going to help the little ones to develop new skills and will provide them hours of fun which is hard to achieve when you have a 2-year old toddler. There are many tantrums and protests right now and you want moments of your little boy happiness last as long as possible before he gets himself into a new mood. If you ask him, he will highly approve all the toys from the list!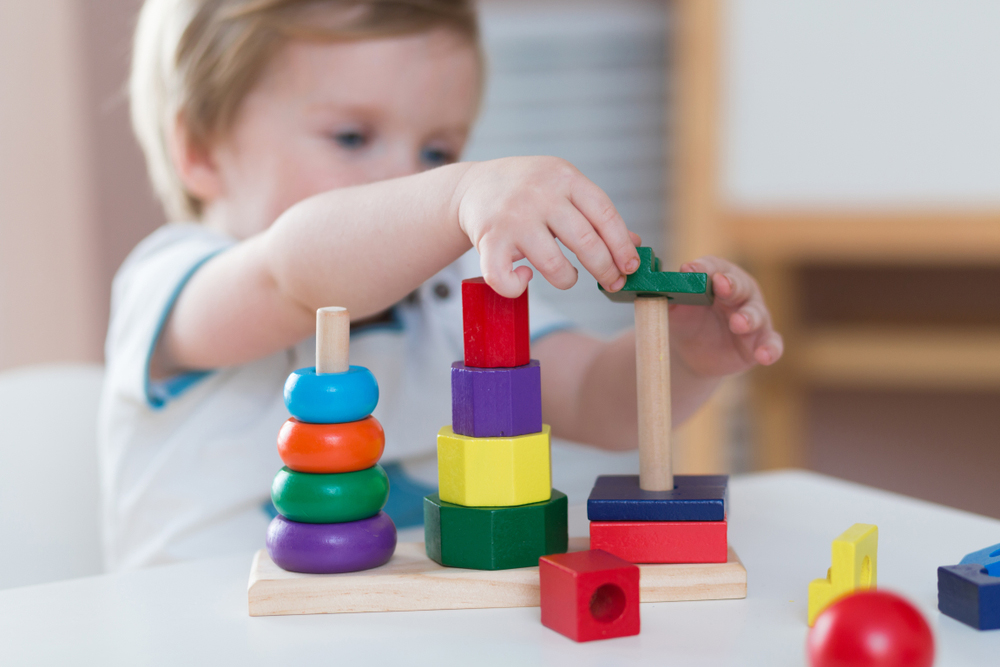 Best Gifts for a 2 Year Old Boy Review
YGJT Baby Balance Bikes
This little bike is great for practicing balance. It is a perfect gift for a child's first or second birthday. Even children under 12 months who can't walk can use it. It is almost impossible to get hurt while riding. Parents should be close by for a couple of first days while the child gets used to it because of the possible side falls.
The bike itself is very soft and can be used indoors and outdoors.  It hasn't got any pedals, so the babies have to push themselves. It's also great if the baby is trying to walk, as a good way to learn how to balance. Amazon has it available in multiple colors: blue, pink, orange, white and yellow. It is said on the box that recommendations are from the ages 18-24, but the website says recommended ages are 10-24 months.
This is the best gift for a 2-year old boy (or younger) as a first bike because children that young should learn how to hold their balance in the first place and they don't know how to use pedals anyway. By the time they are 3 years old, you should transfer them to a bigger bike. But, this one definitely is the best for learning how to ride a bike. It takes a minute to set up and has a 3 years quality guarantee. You can use it for months and it will still look new.
Fisher-Price Harley-Davidson Tough Trike
This toy is for the tough guys! Has your son ever seen a cool biker on Harley-Davidson passing slowly and waving to him? Now they can ride together! Bikes are the best gifts for a 2-year old boy and you can't go wrong with buying a new one every year or every couple of years. It's simple – most of the boys like cars and bikes.
This one has got kid-friendly features: big pedals, rugged tires, and a stable wheelbase. The seat is comfortable and has great storage underneath.  It also makes a "key" sound so a toddler feels like he is really riding. A big downside for this product is that it is for taller children, because many can't reach pedals. But, as it is said, many 2-year olds don't even use them, so they can easily scoot all over on it. Kids ages 2-5 can play perfectly with this toy. This is the perfect gift for a 2-year old boy who has everything but also has a grown-up role model to look up to.
This trike can provide hours of enjoyment. The children usually fall in love the moment they see the bike because it looks classy. It can go back and forth easily over and over again. The stickers are a big plus, and can not be peeled easily. It looks sturdy and durable. This is a great tricycle for its price. It is plastic but surely can make it through a few years of frequent use. Set up takes about 30 minutes, but it is not too difficult.
TOP BRIGHT Kids Toy Truck
Also one of the best gifts for a 2-year old boy which will enable your child to do something mindful. The toy has enough elements to enrich your child's imagination and keep it busy for hours. Kids Toy Truck is intended for encouraging a child's independent playing. As a parent, you want to spend as much as time possible playing with your children, but you can't always be with them most of your time. And of course, a child should know how to have fun on his own. This toy is something every boy should have!
Having this toy, your child will have various mini projects every day, developing many fine skills. You can organize a playtime for 3 children at the same time because there are 3 different sets of tools that can give operation of duties during the play. Watch your child develops thinking strategies, communication, and social skills. It's a pull-along-toy, a construction toolbox, it encourages sensory stimulation.
This product is completely safe with its smooth edges and non-toxic paint. No child can resist a toy like this, and if you decide to buy it as a gift, you will also put a smile on a parents' face as the toy is educational, fun, safe and doesn't take to up much space. This toy truck has a couple of small pieces so only because of that is not suitable for children who have got less than 2 years.
My Little Architect, Magnetic Tiles for Kids
Both fun and educational toy, also one of the great toys for toddlers who love to play with puzzles.They are made for kids from 2-years old and above. They are not easy to break, there are enough pieces for more children to play without conflict. Hours of fun are guaranteed. Colors are beautiful, they come in more sizes and shapes and it is heart-warming to watch them play developing their imagination at the same time.
These tiles are simply irresistible to children. These tiles bring out every bit of a child's creativity as they can build anything: houses, castles, cubes, 3D shapes… Kids can learn science, technology, engineering and mathematics using these blocks. It is well-known that children are the best natural scientists. Tiles are safe because there are big enough, magnets are completely encapsulated into the plastic and stepping on them causes no pain. Playing with these magnetic tiles are highly addictive, even adults may join in and have fun. Pieces are sturdy. You can build high temples without them falling down.
The set comes with a carrying bag, and in addition, they're magnetic, it's easy to clean up or take them with you where ever you go. Some people have really put a lot of effort into analyzing and studyng all existing sets of blocks so they can make a better product perfect for pre-schoolers and young children. They are ideal for reasoning, prediction and problem-solving skills, things that the best gifts for a 2-year old boy should have.
Scoot Hand Operated Drone
Looking at an object flying around is surely a fun thing for a 2-year old. Even though a very young child can't operate it completely alone, it is supposed to be a group fun, and even a toddler will figure out how to participate and navigate it without tossing.
What is the most interesting about this drone is that it has no remote control, just a bunch of sensors.  You just toss it in the air and it waits for you to tell it where to go with your hands. It has a sensor on the bottom, so when you go under it, it goes up. This drone is very soft and hard to damage. Also, it is very light, like a paperclip. This is not a camera drone or some sort of fancy device. This is an inexpensive and unique toy to have. This toy has interesting colors: gold, silver, blue, red…
It is very easy to fly because it is hands-free. Flight time is around 8 minutes of non-stop fun. And it charges relatively quickly. You can play catching with your self because it comes back when you throw it. But don't throw it to far, it maybe won't come back. It comes in a pretty box with the clear instructions that are easy to follow. All the customers are completely satisfied with this product. Adults who bought it as one of the best gifts for a 2-year old boy or a girl also got one for themselves.
---
Factors to Consider Before Buying Gifts For a 2-Year Old
What a 2-year old likes to do?
To play with rocks, in the sand, in the mud, to go through the kitchen and plays with rice or flour. To look at the stars at night, to watch the planes. He likes to touch and see everything.
What is a good learning toy for a 2-year old?
He is entering the world of role-playing, so think in that direction.
How can you keep your 2-year old busy at home?
Let him help you around the house or give him a box with random items.
What do you do with toddlers in the winter?
Invite their friends and relatives over and organize a group fun. Enjoy the snow as much as possible (snow fort, snow art). Take them to an indoor gym. Give them sensory toys. Do pretend play. Tell stories. Take dance lessons together.
Conclusion
It's not that easy to be creative and find a perfect gift for a 2-year old boy. He is not the baby anymore and also not ready for a big kid's toys. They are just entering the world trying to figure out who they are. With this list of best gifts for a 2-year old boy, you are going to find suggestions for a toy that will help him in his development and yet is fun.