Binoculars provide a way to cherish nature with a zoomed-in view. Binoculars have even made it possible for the man to study stars and heavenly bodies from earth. For outdoor activities like observing wildlife, watching dolphins, enjoying a football match at the stadium, people look for compact and lightweight binoculars. Are you making some travel plans and need a pair of binoculars that can help you enjoy the surroundings better? Have you looked through long lists of products, but don't know which one might be the best? Worry not! For you, we have compiled this buying guide that has all the necessary information about the best lightweight binoculars for travel. Let's check it out!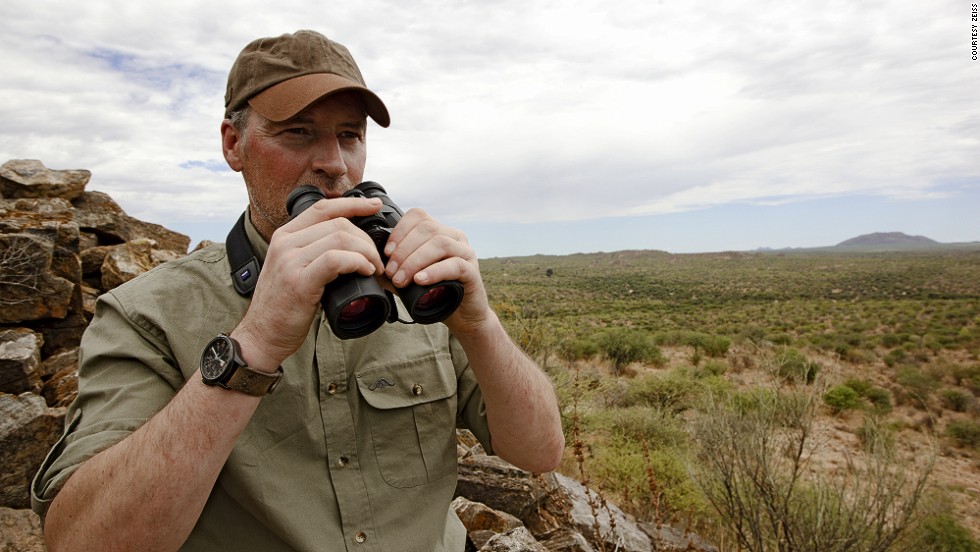 Factors to Consider Before Buying a Lightweight Binoculars
Magnification
The magnification is one of the most sought after thing in binoculars. The more the magnification, the larger you would be able to view a certain object at distance. Having a 10X zoom means it enlarges the image of the object ten times. The best magnifications for regular use should lie between 7X to 12X.
Lens quality
Quality of lens ensures that the image will be free from aberration and will have enhanced contrast. The coating of the lens determines the amount of light reflected, transmitted, and absorbed. The lens should be such that it does not cause strain in the eye.
Waterproofing
If you are looking for travel binoculars, most of your activities pertaining to your binoculars will be carried out in the field. So, it is advisable to look for a pair that doesn't give up on you during changing weather conditions. It should be labeled as waterproof and resistant to dirt and dust.
The Best Lightweight Binoculars for Travel
SkyGenius 8 X 25  Binoculars
Are you looking for a pair of binoculars that provide a clear view even in the fog? Here are the best lightweight binoculars for travel by SkyGenius that will win your heart in no time. They come with 8X magnification and 25mm objective lens that provides crisp images with improved light emission. This product has been designed particularly for wildlife enthusiasts. It has an aluminum body covered with resistant rubber which keeps it impervious to heavy rain or fog.
Its compact size and portable weight facilitate to stow it in a pocket or backpack. With this, you also get a bag and cleaning cloth. You can also use these powerful pocket binoculars for sightseeing, at concerts, and at the football stadium as its multilayer filter lens reduces chromatic aberration.
Alatino 12 X 25 binoculars
There is a common myth among people that good things are expensive. Alatino has gone beyond this stereotypical thought and brought you this product at a very affordable price.  These binoculars offer services in any viewing activity, be it hunting, hiking, camping, safari, sports games or concert. If you want to get a detailed view of quarterback, players in huddle or coaches on the sideline, these are just perfect.
Catch the breathtaking sceneries with the best compact binoculars for hiking. It brings nature closer to you and generates stable pictures that can spellbind you. These binoculars with Bak-4 Porro prism assure a sharp, clear image and less light loss under unfavorable weather conditions. They are covered with rubber armor which makes it shockproof and water-resistant.
SkyGenius 8 X 21 binoculars
This is another pair of SkyGenius binoculars which falls in a pocket-friendly price range. SkyGenius has been a trusted name for years when it comes to binoculars and related products.
These are pocket folding binoculars with a fully coated lens that works great when you are hiking and bird watching. These are designed with 8X magnification and 21 mm objective lens that allows getting a wide and clear view from over 1000 yards away. Now that's a pretty impressive distance for a little pocket pair. They weigh only 175g, so they are as light as your phone. You can slip it in your pocket and can carry anywhere whether be it concerts, shows, wildlife, etc. SkyGenius brings you the best travel binoculars for safari. They are easy to focus on and provide HD vision with quality optics.
Pankoo 12 X 42 Binoculars
If you want to enhance the view of the scenery as it hits your eyes, you got to have the Pankoo 12X42 high powered binoculars. With 12X magnification and an objective lens of 42 mm diameter, it wins the tag for professional binoculars. Pankoo delivers a package with a carrying bag and a user manual along with the binoculars. They are safely the best lightweight binoculars for travel as they are waterproof, fog-proof, shockproof, and dustproof. Their user manual guides you on how to take care of the product for increased longevity. It suggests using a soft cloth to wipe the lens and store binoculars at a moisture-free place.
This product provides excellent low night vision that helps you unfold the beauty of nature even when the sun is down. It has a focus system on its objective to observe bright details from about a thousand yards away. Its grip is ergonomic and adapts to different face sizes. All-in-all, it is an impressive deal.
Cronyoptics 10 X 25 binoculars
Are you seeking the best lightweight binoculars for travel, but didn't have much luck so far? This Cronypotics 10 X 25 high-powered binoculars are all that you need. Its focus is meticulously designed to go from a wide view of the sharpest focus in seconds. Whether you are birding watching or enjoying a concert from the back seat, these binoculars will deliver the detail you crave.
It comes with a nice carrying bag, cleaning cloth, and a neck strap. These binoculars are very versatile and have multiple protection layers. They are also manufactured using solid rubber provide it a long life. With this, you do not lose detail when you go out to see your favorite sports games or to observe wildlife. By using them you could have a very clear view of the landscapes, distant and splendid views. Many customers have given positive feedback and lauded the binoculars for their weightlessness, durability, and quality.
Frequently Asked Questions
What are the best lightweight binoculars?
Pankoo Compact 12 x 42 binoculars make you see a clear face from more than 600 feet away. This product has been designed with twelve times high power of magnification, and 374ft/1000yds wide view. Its BAK – 4 prism and multi-coated objective lens makes it perfect for bird watching and observing wildlife. Its quick focus technique makes you see every detail without missing anything. It comes with a hard, molded case and a wide neoprene stretchy strap. Its lifetime warranty makes it worth your money. Its water-resistant design and portability mark its worth in hill-climbing, sailing, and cloudy day. Hence, this is one of the best you will find on the shelves.
What are the best binoculars for sightseeing?
The next time you plan for a sightseeing trip, we recommend you take SkyGenius 8 X 21 binoculars with you. These binoculars are made with FMC multi-layer broadband green film, increasing light transmission for brighter and higher-contrast images. It has a center focus system and a view field of 369ft/1000yds. It is rated by the customers as the best lightweight binoculars for travel. The product is as light as a phone with a weight of only 175g. Along with the superior quality and brighter view, you get the trust of SkyGenius.
How do you choose compact binoculars?
A compact pair of binoculars is essentially a lightweight and small-size pair. Generally, binoculars with an objective lens diameter of 26 or less are termed as compact binoculars. They are small enough to easily be carried in a pocket or small bag. Generally, they have roof prism body shape with straight barrels and porro prism. A porro prism is optically more efficient than a roof prism and cheaper to build. To use compact binoculars in cold or wet weather, be sure to get a model advertised as waterproof. Waterproofing not only protects against humidity but also against dirt and dust. It should offer eye relief of 13mm and above.
What are the best travel binoculars?
Contemplating the best lightweight binoculars for travel? The 8 X 25 binoculars by SkyGenius have been considered very travel-friendly. They are compact, feather-light binoculars that can be used by both kids as well as adults. This product has superior BAK 4 prism and a view field of 123m/1000m. it also offers an eye relief of 15mm, which is impressive. Its twist-up eyecups make it perfect for glass wearers too.
Conclusion
Lightweight binoculars are usually quite compact and portable and can easily fit into pocket or backpack. They add in our happiness while birding, safari, and sailing by getting us close to nature.  They are also available in a low price range and superior quality to provide clear and vivid detail and they are even available for all weather conditions such as cold or wet conditions. So, go through our guide on compact binoculars to find out that makes the best lightweight binoculars for travel and how to choose the right fit for your interests.