Premium military watches have been worn by the toughest men since their conception. They were made to be reliable and endure the direst of circumstances. From the start, top-notch quality was a big deal for military use, so it wasn't a big surprise that they were expensive. Thankfully, nowadays there are great options that meet those requirements without breaking your bank. You can even find the best military watches under $1000 if you know where to look.
One may not always know where to look, though. Sometimes it's hard to know what to look for in a military watch. To help you with that, we summarized all the important things, so you can tell what's useful and what isn't. Then, it'll be a matter of separating the exceptional from the ordinary, and picking the best among that selected group.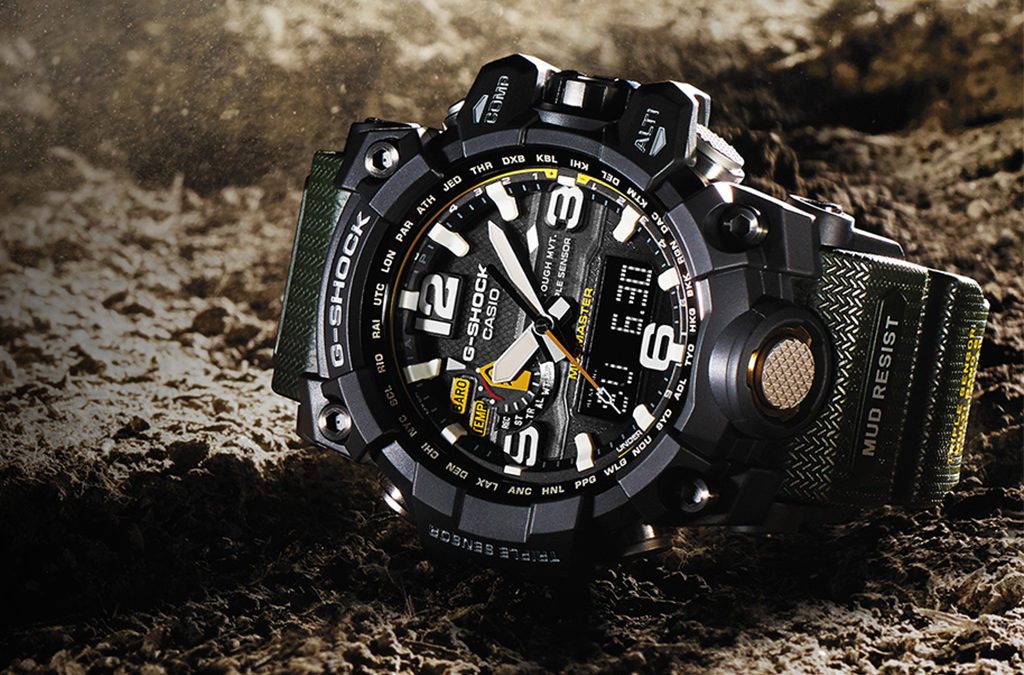 How to Pick a Military Watch
Picking the best military watches under $1000 can be tricky. It's not easy to know which features you should give priority to. We'll put it plain and simple: there are 4 key elements to take into consideration when you're looking for the best. Such elements are:
Precision
The importance of precise timekeeping on the field is the main reason military watches even exist. A couple of seconds can have a huge impact on the outcome of a coordinated operation. Swiss watches usually are the most precise, but they're expensive in comparison to other watches. There are good alternatives in the market, many coming close in terms of reliability.
Durability
A good military watch is able to withstand harsh treatment without taking significant damage. The best military watch, however, can take whatever you throw at it without even breaking a sweat. They're made with the best materials and innovative designs to be the most reliable watches available in the market. Likewise, it's important that the watch is shock proof, water proof and strong.
Readability
When you're on the field, you won't always have good visibility. You need to make sure that any watch you buy allows you to check it under any adverse conditions. Back-lighting is the good old way to accomplish that, but there are several different solutions to that same problem. Each has its own pros and cons, so it ends up being a matter of personal taste and intended use.
Functionality
We're talking about the variety of different utilities a watch can include. Alarms, barometers and other practical features could be helpful if you're on the field. Nonetheless, those features tend to significantly raise the price tag, so it's smart to go for something rather simplistic. However, if you're looking for something full of features, tactical watches focus more on functionality than looks.
Best Military Watches Under $1000 Review
Marathon Diver's Automatic Medium
Marathon is known for being the top consumer brand for military watches. They make strong and elegant watches that can be relied on no matter the circumstances. The Diver's Automatic Medium is no exception. It exemplifies the things the best military watches under $1000 should be.
As a diver's watch, it's designed to endure the pressure of deep submersion. It's capable of going underwater up to 1000 feet, a mark above most other watches. And for such settings, it includes an illuminating system that's like photo-luminescent paint. The difference is that this watches' self-contained tritium tubes don't require external light to glow.
This watch was specifically made for search and rescue missions at sea. It's made in Switzerland, so you know it is as reliable as only the best watches are. When you need to count on it to save someone's life, you can't take any chances when it comes to quality.
Pros
Water proof up to 1000 feet
Comfortable for small wrists
Cons
Marathon JSAR
Marathon is a popular brand among military personnel and enthusiasts. Knowing that, you won't be surprised to find several of their watches being among the best military watches under $1000. The JSAR is another a watch designed with search and rescue missions in mind. This is a bigger alternative for those with larger wrists that want their watch to make a statement.
One of this watches' major selling points it's the synthetic sapphire glass that's almost impossible to scratch. With the MaraGlo paint that stores light to use in low light settings, you won't have to worry about readability. This watch was made to allow you easy timekeeping even under the most unfavorable circumstances.
Its waterproofing is above average by a long shot. Up to 1000 feet, this watch is sure to withstand the pressure of submersion. Overall, it's a great alternative, although it's not really suited for smaller wrists.
Pros
Synthetic sapphire glass
Extremely durable
Elegant design
Cons
Not suited for smaller wrists
Casio G-Shock GG-1000BTN-1AJR
For a long time, watches from Casio's G-Shock line were the go-to choice for special ops teams. It's the thing that comes to mind when you think of real military watches. It's a watch that screams "military" from every angle.
There's a reason Navy Seals wore this kind of watches for years. With some care, this is the kind of watch that can last a lifetime and survive an apocalypse. This one in particular even has a camouflage design to match military uniforms. That way, it can be discreet on the field, and bold when you're wearing it with regular clothes.
A great thing is that it has a dual sensor for temperature and direction. To add functionality, it includes a programmable alarm. It may not be the most elegant watch ever, but it sure can help you when you're in the middle of nowhere. One of the best military watches under $1000 without a doubt.
Pros
Camouflage design
Programmable alarm
Cons
The strap is hard to adjust to small wrists
Victorinox 241821
This is an elegant watch that's almost too elegant to be a military watch. But don't let looks deceive you, this is one of the best military watches under $1000. Victorinox is a brand know for putting everything on the table when it comes to quality.
The simplistic design is focused on readability and functionality. It takes a straightforward approach, and that compliments this watch's sharp and clean lines. The leather strap only emphasizes that in a great way.
It's made as an homage to the actual Air Boss, the one responsible for the countdowns in aircraft carriers. Because of that, you can be sure that this is the most precise watch on this list. The watch is also waterproof. Something that comes in handy when you're not sure about the climatic circumstances you'll have to endure on the field. All things considered, it could also be considered overall the best watch under 1000 dollars.
Pros
Elegant design
Good for casual wear
Cons
Not as strong as other alternatives
Seiko Men's Solar Chronograph
Another popular brand among military personnel. Curiously, this brand was introduced to the American consumers by soldiers who brought back Seiko watches from Vietnam. To this day, they're still making great watches that meet the requirements for military use.
This watch understands that legacy and takes it even further. This is among the best military watches under 1000 dollars for a reason. It's tough, reliable and functional, while still being incredibly elegant. It's waterproof and the battery recharges using the sun's energy, so you can use the elements to your advantage.
The stainless-steel matches perfectly with the black leather strap, giving it a sturdy but tasteful touch. It's something you can wear with any outfit, making it an extraordinarily versatile accessory. The stainless steel is also a great way to ensure that it'll stay looking great over time. That's how you know it's made to last.
Pros
Beautiful design
Strong leather strap
Goes well with any outfit
Cons
Frequently Asked Questions
Why do military wear watches upside down?
When you're training, fighting or scouting, your watch is prone to suffer a great deal of damage. If you wear your watch reversed, the glass of the watch is secure between your arm and your body. It ensures that you won't hit the watch against a wall, rock or tree when you're running around. This keeps the glass from scratching, something that could make the watch impossible to read with enough damage.
What watches do the military use?
Military personnel can wear any watch that's up to the standards set by their government. Typically, they go for sturdy watches that can be read under any conditions. Related: Best Automatic Watches Under $1500
Marathon watches, for example, are a popular choice among military forces nowadays. For a long time, Casio's G-Shock watches were the best alternative available for such rough use. However, everyday more options are available.
Conclusion
Military watches aren't just for military use. The best military watches can be worn by hikers, survivalists, policemen, firefighters and any other group that requires them. It's a matter of finding the right one for you, and we hope to have helped you with that.
If you're tired of replacing your timepiece every couple of months, maybe it's time to get something stronger. And you can't find anything stronger than a good military watch. From that perspective, getting one could even be considered an investment, right?