Who says you can't buy good quality ping pong tables without spending a fortune? With the increasing popularity of the game, various companies have rolled out budget-friendly tables with great features. Whether you want to play outdoors or indoors, there is an option for everyone. Have you been looking to get a new ping pong table for yourself, but your budget is only 1000 dollars? Well, hold that thought because we have reviewed the top 5 ping pong tables in this price range. Not only that but we have discussed the important factors that you should be mindful of when investing in a new table. This extensive guide is all about helping you pick the best ping pong table under $1000.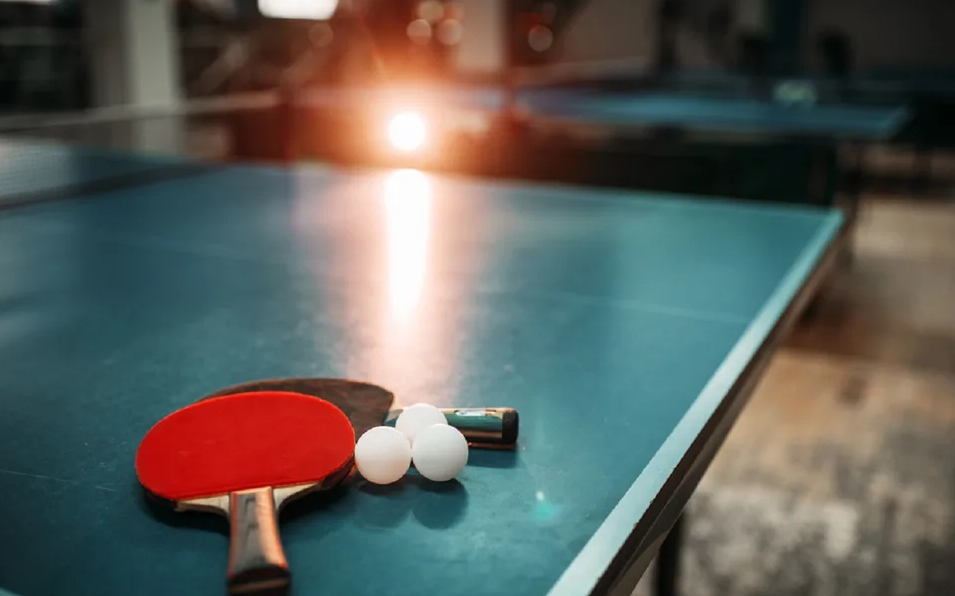 Factors to Consider Before Buying a Ping Pong Table
The budget is definitely a crucial factor when choosing a ping pong table. If you are buying the table for the first time, then it is advised not to spend too much. You can find several good quality tables in the market at a really good price. However, if you are a ping pong veteran, you can stretch your budget a little bit for the more feature-rich tables.
You need to decide if you want a portable table that can be assembled and moved to different places. Or you just need a regular one that just stays fixated in one place. Generally, portable tables are preferred over others for the liberty that they give to the user. These portable tables come with rollers so it's easy to transport them. Some portable tables also have brakes in their wheels to stop them from moving when required.
Expert ping pong players say that a table with a thickness of 1 inch is a good once. You can also consider a table with a 0.75 inches thickness. The thickness of a table is an important factor because the ping pong ball does not bounce well on a thinner table. It is also said that the thicker the table, the better is the quality of the table.
The Best Ping Pong Table Under $1000
JOOLA Inside MDF Table
Joola, the Olympic table tennis brand, has been one of the most trusted brands for more than 60 years. This ping pong table by Joola is an example of their expertise and knowledge in this business. This table becomes play-ready after a quick assembly that takes no more than 10 minutes. The table is a 25mm model that consists of 2 halves and 4 inches lockable wheels. The wheels make it easy for you to roll and move the table when not in use.
The table also comes with a simple net that has a convenient clamping system for quickly attaching and removing it from the table. The Joola table is a perfect ping pong table for playing in your home or office. For the great quality and trust that it offers, this table can be considered one of the best ping pong table under $1000.
JOOLA Rally TL
Looking for a more affordable table tennis table from Joola? Here it is! This 18mm thickness table is known for its durability and smooth play. With an MDF surface tournament quality, this table has exception playability. It has two halves and 3-inch lockable wheels. The portability makes it easy for you to use it indoors as well as outdoors.
There is silk-screened white striping on the charcoal tabletop that is printed directly on it. This table features 4 corner ball holders and 2 magnetic abacus scorers. Each of these holders can hold three 40mm table tennis balls from Joola. The steel legs of the table are powder-coated and contain rubber leg levelers. The rubber at the bottom keeps your floors from getting scratched. For added safety, the table has a Safety Latch System to prevent it from opening unexpectedly.
Kettler Top Star XL Table
Have you been searching for a weatherproof table that can help you play outdoors for long? Kettler offers just the ping pong table to meet your needs. The playing surface of this table is designed with an ALU-TEC climate-control underside which protects the table from deforming due to any weather changes. This German-made table is less expensive when compared to other outdoor models, but is no less in quality.
The table has been designed with a tournament line along its surface that gives you a smoother play. It also comes with aluminum apron protection that keeps it from warping. The accessories you get with this product are table tennis paddles, a set of 6 three-star balls, and a table tennis cover. This has been rated as the best ping pong table under $1000 by various happy customers.
Butterfly Premium 19 Rollaway
The Butterfly table is a perfect table for schools, sports clubs, and recreational centers where storage and durability are the main concern. It has got a ¾ inches thick regulation size top. The height of the table can also be adjusted which is great for unleveled floors. This table divides into two halves, and one side can be folded up for solo playing.
This table also has a locking system to prevent it from opening and closing accidentally. This has the simplest fold and wheel aware system for moving the table from storage to the play position in very less time. To top this all, you get a 3-year warranty on this product. And all of this goodness in less than a thousand dollars.
Killerspin MyT10 Pocket
If you are looking for the best ping pong table under $1000 for serious training, then this one by Killerspin is your best bet. The set up of the table is extremely easy and it goes from box-to-play in just 15 minutes. This table offers a 25mm thick MDF surface and a 2-inch metal frame for the finest play.
The ball pockets on both players' sides make it very convenient for players on each side. The adjustable feet also promise you a level-playing surface. This product is sure to last you a long time as it has is put through the repeat roller coating (RRC) process. It provides your table 16 layers of finish that protect the playing surface during repeated use. The sturdy folding frame of this product makes it easy to be stored.
Frequently Asked Questions
What is the best ping pong table brand?
Joola is considered to be the best ping pong table brand on the market. Joola is an Olympic table tennis table brand that has been manufacturing quality table tennis products for over 60 years. It has also been the proud sponsor of biggest tournaments in the world including the world championship. This brand designs table tennis and related equipment for players of all levels. And they also offer the best ping pong table under $1000. Read: Best Ping Pong Paddles Review
What should I look for in a table tennis table?
The first thing to look for in a table tennis table is its thickness. The thickness of a good table ranges from 0.5inches to 1 inch. If your table is too thin, then the ball will not bounce on it properly. The second thing to consider is its portability. The table you buy should be easy to move and store. The portable table tennis tables are more preferred than the fixated ones. Another thing to look for is the weather resistance of the product if you are looking for an outdoor table.
What is the difference between indoor and outdoor table tennis tables?
Even though table tennis is mostly played indoors, it can also be played outdoors. However, for playing table tennis outdoors, you need the right type of table.
Indoor ping pong tables have a better playing surface as compared to outdoor ping pong tables. Some indoor tables can be used outdoors but only for a short period of time. That's because the indoor table can warp when exposed to sunlight. Windy conditions can cause the dust particles to blow on the table surface which can affect the ball bounce.
Outdoor ping pong tables have a galvanized steel undercarriage and a weatherproof top surface to withstand all weather conditions. Good quality outdoor tables usually cost more than the indoor tables. Outdoor tables also tend to be the most durable and long-lasting tables.
How much space should be there around a ping pong table?
A full-size ping pong table can take space of up to 9 feet in length and 5 feet in width. However, a length of 19 feet and a width of 11 feet around the table is a must to enjoy playing without feeling cramped.
Conclusion
ping pong is a very entertaining game if played on the right kind of table. A low-quality table can really ruin the experience for you. However, picking a ping pong table that meets your needs is a pretty big investment. If you are a beginner, it is only fair to look for low-cost options. Have you been looking for a table that doesn't cost you more than 1000 dollars? We have reviewed some of the best ping pong table under $1000. So read up on our guide and make an informed decision.