There are different types of vacuum cleaners today, with different functions and high-tech extras. Then which one is right for us? Does it matter if we have a pet at home or do we suffer from allergies? And what if we have both? You couldn't help but ask yourself the question "How to choose the best vacuum for allergies and pet hair?"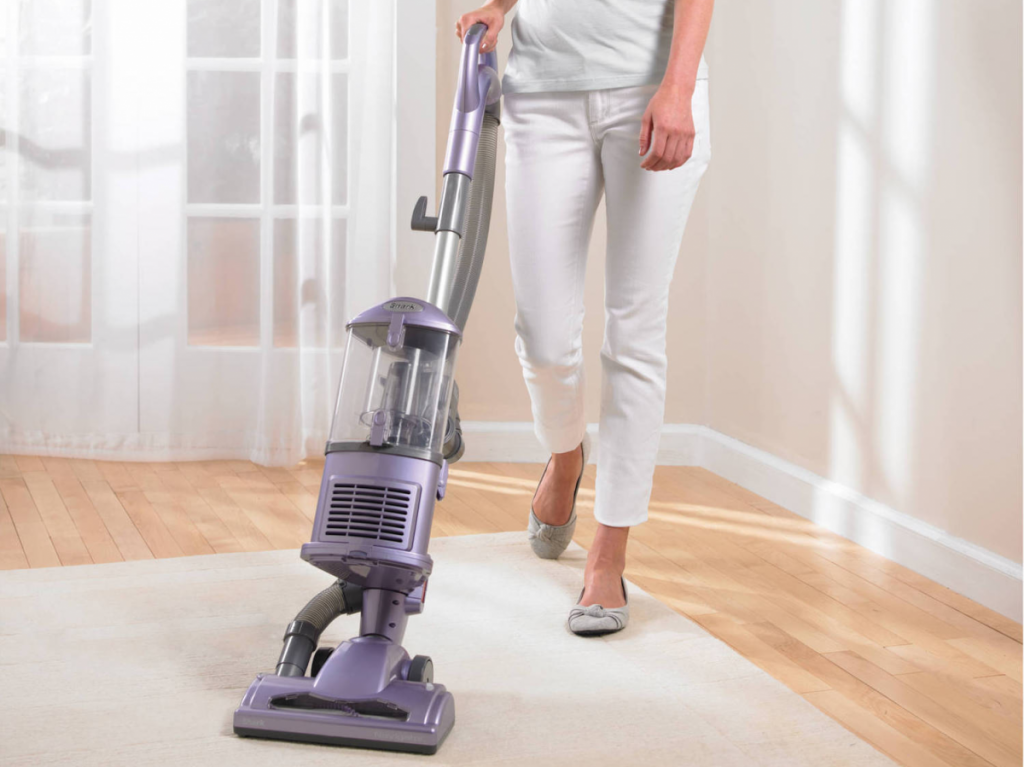 Factors to Consider Before Buying Vacuum for Allergies and Pet Hair
Choosing a good vacuum cleaner can save a lot of money and a lot of effort when cleaning your home. What do we need to know about the characteristics of the vacuum for allergies and pet hair before we go to the store?
HEPA filter
The best vacuums cleaners for allergies work with the so-called HEPA / high-efficiency particulate air/filters – folded high-performance filters for holding and mechanically gripping large and small solids, which purify the air circulating through them which is sucked in by a fan. HEPA filters remove up to 99.9% of particulate matter and air pollution, including pollen, mold, spores, pet dander, and dust mites.
With such vacuum cleaners, the container and filters must always be cleaned and replaced over time for maximum results, especially if you suffer from serious allergies. To save money, aim for models whose filter can be cleaned.
Power
Power is the first thing consumers encounter when entering a store with the idea of ​​buying a vacuum cleaner. What they will find on the market – a variety of models with different power, usually from 1200 to 1600 W.
But the more important thing to pay attention to is the suction power – this is the ability of the vacuum cleaner to remove not only coarse debris but also smaller particles of dust that are almost invisible to the eye. The more powerful the machine is, the better. This feature is especially important if you have children who are allergic to dust. Or pets that leave their fur on the floor, stairs or furniture.
Design
To be a faithful helper in cleaning, the best vacuum cleaners must also have a user-friendly design. It should be light, maneuverable and reach even the most difficult of access places. The design will be ergonomic and the angle of the handle to provide a comfortable grip. This will put less effort into cleaning and carry the vacuum cleaner easily.
There is no way to miss the moment with pet cleaning that leaves hair and fur everywhere in the home. For this purpose, vertical vacuum cleaners will do an excellent job because they are very suitable for carpets and textile floor coverings.
Accessories
The best vacuums for allergies and pet hair have extra accessories. Narrow seat accessories and upholstery tolls are the most common. A narrow nozzle helps you clean difficult-to-reach areas, such as between pillows and seams on the sofa, while the upholstery brush makes it easy to clean upholstery of furniture or drapes.
Many vacuum cleaners can be converted to hand-held vacuum cleaners. A hand-held vacuum cleaner is a very useful tool for cleaning furniture, stairs or vehicles, especially when dealing with pet hair.
Best Vacuum for Allergies and Pet Hair Review
You may be wondering if the selected vacuum cleaner has good performance in terms of power, suction power, energy efficiency, noise level, container capacity. And do you know how much dust is contained in the exhaust air through the vacuum cleaner? With our recommendations on the best vacuum for allergies and pet hair, you can save a lot of money and frustration with poor choices.
Bissell PowerGlide
With this vacuum for allergies and pet hair, you can be sure that you can handle both dust and allergens and any odor and hair left behind by your pet. Bissell features a suction channel technology, which prevents suction power from diminishing at any time while using it. And the suction path is more direct so that it allows end-to-end cleaning. Allergies will be taken care of by the SmartSeal allergen system.
Whether your floor is covered with laminate, rug or carpet, whether you want to clean stairs, floors or furniture – this is one of the best vacuum cleaners, thanks to its extended cleaning reach feature with a stretch hose, on-board tools and especially the five TurboEraser tool.
This vacuum cleaner features Anti Allergen Complete Seal and a compulsory HEPA filtration guaranteeing 99.9% capture of dust and allergens. This way, they will not return into the air but will remain inside the vacuum cleaner. And your pet's hair shouldn't bother you – with its 1200-watt Shark Navigator power it will handle them without any problems. We can add one more advantage here – this bagless vacuum has an XL cup capacity for longer cleaning without stops.
Our choice of the best vacuums for allergies and pet hair includes Shark also because it works equally well on carpeted and bare floors. And its design is maneuverable, convenient to use and lightweight.
Eureka NEU522
This upright vacuum cleaner ranks among the best because of its versatility. It combines the positive features of classic vacuum cleaners with the convenience of robot vacuum cleaners. It is largely self-adjusting – recognizing the floor type and adapting to it. Even the thick carpets are just a game for it, and the animal hair is mostly there. Well, with this vacuum for allergies and pet hair this will no longer be a problem for you.
As for allergies and the obligatory Hepa filter – of course, ranking among the best vacuums, Eurika has it. What's more – its multi-cyclone filtration system allows no loss of suction and traps 99.97% of dust and allergens.
Bissell Pet Hair Eraser Turbo
Bissell Pet Hair is not only designed to easily clean all the pet hair with its tangle-free brush roll but also to eliminate the odors and freshen your home as you clean. Its quick-release extension is always on, helping you reach even the most inaccessible corners of your home. Thanks to the led lighted intestine tool, the five turbo eraser tool and the 2-in-1 pet dusting brush you can now reach even the biggest messes.
People with allergies need an air purification system, and Bissell has it – its smart seal allergen system traps dust and allergens. And for the extras kit to be full – it also has a hands-free empty with a cyclonic pet hair spooling system that means you don`t have to touch the dirt.
iTvanila Vacuum Cleaner
We rank iTvanila among the best vacuums for allergies and pet hair because it is 2-in-1 – upright and handheld vacuum. Its powerful suction power makes it ideal for floor types and hard surfaces for the everyday clean of your home. What's more – this vacuum cleaner is specifically designed for people with pets. The strong engine is powerful enough to work great on pet hair, which can usually be hard to remove. And its slim design makes sure it can get the hair from every area in your home.
The HEPA filter of iTvanila gathers small dust particles that are hard to see. The cyclonic filter keeps dust in the vacuum and exports clean air. And the stainless steel filter makes cleaning even more convenient.
Frequently Asked Questions
What is the best vacuum for allergy sufferers?
Allergies are mostly exacerbated by dust particles in the air and allergens, so the best vacuum cleaner for people with allergies must have a HEPA filter and purification system. The best vacuums for allergies and pet hair are with such filters. Pay attention to the percentage of fine particles removed from the HEPA filter – if this percentage is above 99%, then your choice is the right one. Related: Best Robot Vacuum for Allergies Review & Buying Guide
How often should you vacuum if you have allergies?
The best option for people suffering from allergies is to clean their homes daily. We know that this is often difficult and even impossible, but allergies are strongly influenced by allergens and fine dust particles, and they occur constantly. That is why it is important that the vacuum cleaner you choose not only has such a valuable HEPA filter but also that it is lightweight and with a comfortable design to make it easy for you to clean.
How can I reduce the dust in my house?
First of all, we must clean the floors every day. The floor in your wardrobe should also be perfectly clean. Sofas usually have pillows on which you sit, as well as small decorative pillows. Both types of pillows hold dust and different fibers from your clothes. Carpets and walkways are other places that hold a lot of dust, dirt, fibers, small particles. Not to mention the pet hair, if you have a pet, of course.
To deal with all these, the easiest solution is to choose one of the best vacuums for allergies and pet hair. Most of them are versatile and can handle all carriers and holders of dust and allergens.
Conclusion
Choosing the best vacuum for allergies and pet hair may be difficult, but necessary. The sensitivity of people suffering allergies is enormous, and they need to comply with it, as laborious as it may be. Never neglect the difficulty of removing animal hair from the floor, furniture and clothes – on the contrary, make your life more comfortable and easy by choosing the right vacuum cleaner. That is why we have included in our list vacuum cleaners that solve both problems.