Nursing is an unforgiving profession, one that demands unmatched discipline and dedication. Every sing day, nurses have to perform various duties that are strictly time-bound like tracking the patients' vital signs, administering medications at regular intervals, etc. And all these tasks become way easier to manage when you have a quality timepiece strapped to your wrist. Have you been looking for a suitable wristwatch? To help you through this purchase, we have come up with a list of some of the best watches for nurses. Let's check them out!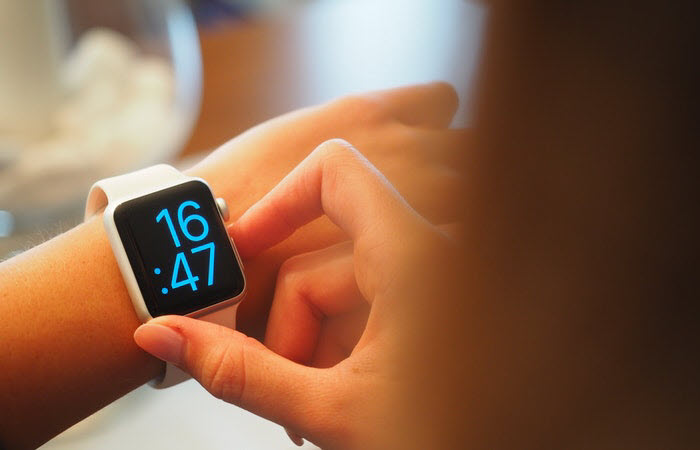 Best Watches for Nurses Review
VAVC Nurse Watch
This gorgeous watch by VAVC is one of the most expensive ones on this list. If you are someone who doesn't mind paying for quality, this one will surely impress you. This VAVC nurse watch with a big white dial and a case diameter of 40 mm makes it one of the best watches for nurses in the $30 range.
This is made using 316L surgical grade stainless steel and genuine calf leather that endows it with great durability. It contains a clearly visible red-colored second hand and has got the Japanese quartz movement that is perfect for a nurse.
It has both 12 and 24-hour markers for ease of time tracking. Apart from that, this watch is resistant to water damage, which is a huge plus for nurses, medical students, and doctors. Its soft wrist band is gentle on the skin and is extremely easy to clean.
Casio Women's LRW200H-7BVCF
Are you looking for a wristwatch that doesn't burn a hole through your pocket? Search no more because this piece by Casio is a steal deal for less than 20 dollars. This delightful all-white wristwatch with bi-directional bezel and the round dial is just the one you need to get through your shift without being late for anything.
It features pastel-tone 12-hour and 24-hour indices along with a date window at the 3 o'clock position. Its 33 mm resin case and molded resin band that comes with buckle type closure make it sturdy and comfortable.
It is also resistant to water damage up to 330 ft which drastically increases its longevity. Japanese quartz movement with analog display and mineral dial window is a delight in this price range. This product is simple, compact, and goes great with workplace attire.
Nurse Mates – Women's – Basic Watch
People have been in love with oversized wristwatches for decades. Are you one of those? If yes, then here is a stunning oversized unisex watch by Nurse Mates that you can buy for less than 30 dollars.
The black silicone strap of this wristwatch adds subtle class to the whole look. It has got an easy-read dial that is one and a half inches in size, making it very convenient for healthcare professionals.
The military time display makes it even more useful for tracking patient data in a timely manner. Lastly, this product is water-resistant so you won't have to worry about taking it off every time you wash your hands.
Prestige Classic White Quartz Nurses Watch
Medical Classic watches by Prestige are one of the best watches for nurses around the world. This wristwatch comes with a genuine white-colored leather band, chrome case and glass lens that is sure to win your heart.
It is got step-second hand and a 24-hour face for better accuracy. Not only that but it also features quartz movement, making it a great choice for nurses and doctors.
Worried if this wristwatch will survive your unlimited hand washes? It sure will since it has been designed to stay alive even when exposed to water, making it one of the best watches for doctors and nurses.
Frequently Asked Questions
What kind of watch do nurses need?
There are a few important factors that you should consider when buying a nurse watch. The first one is readability. Nurses are usually super busy during their shift and their wristwatch should be highly readable so they don't get late for anything. So you should look for digital watches or analog watches with clear numbers and hands.
Another thing to look for is water-resistance. Nurses wash their hands constantly and also work with bodily fluids which is why it is very important that their watch be resistant to liquids.
Why do nurses need a watch with a second hand?
Nurses perform various tasks like counting heartbeats, monitoring breathing rate, etc. that require time precision. Having a wristwatch with a second-hand helps them do these duties with utmost accuracy. This, in turn, helps with a better assessment of the patient's health and improves the quality of care. Nurse watches with sweeping second hand are even more efficient. Read: Best Automatic Watches Under $1500
What wrist do nurses wear watches?
The best watches for nurses are designed to be worn on your non-dominant hand. This is done to free your dominant hand so you can perform tasks that your non-dominant hand is not trained to do. This is especially important for nurses since they are usually doing duties like taking pulse with their dominant hand and can use the other hand for looking at the watch.
Why is a wristwatch an important accessory for a nurse?
Nurses are required to take care of various time-bound activities at a healthcare facility. One such task is to administer medication at certain time intervals. Their wristwatches come in handy not only for reminding them to administer the medication but also for keeping track of the pace at which it is being administered.
Another area where wristwatches play an important role is the tracking of common patient vitals like body temperature, heart rate, and breathing rate. The accuracy of data obtained from these tests ensures early detection of any health irregularities in the patients.
Conclusion
The best watches for nurses are those that are designed to be an accurate companion when nurses are rushing to save lives. If you have been looking for one such watch for yourself or as a gift for a loved one here is our compact nurse watches review to help you find the best one.