Whether your partner is angry with you or you are just planning to shower them with love, here you will find all the amazing date night ideas to make your love life more happening and interesting. From a never-ending inventory of interesting date ideas available on the web, here we have picked out some best ones for you and your partner.
Go Star Gazing
No matter how old school it sounds, it's till date one of the most romantic date night ideas. Laying sound on your car's rooftop and gazing at the stars with glee is amongst couples' most favorite date ideas. It's this ideal date night idea that intrigues couples into some meaningful deep conversations.
Visit an Amusement Park
If you're tired looking for the most creative date night ideas then don't worry, amusement parks to the rescue! Hopping on to the nail-biting rides together is the best memory you can create with your spouse. You both can create memories that will last a lifetime and are well worth the effort. You will get to know a lot about each other's fears as well. Read: How to Make a Girl Want You: 8 Ways to Attract Any Female You Know
Watch a Stand-up Comedy Show
It's amongst the most classic date ideas. Women love people who can make them laugh. Whether or not you are the funniest guy in the world, you can definitely borrow someone else's skills to make your partner laugh her heart out. It doesn't really matter who made her laugh, but all that matters is that you made it happen. Thus, you're going to get all the rewards for it.
Go Water Rafting or Kayaking
It's one of the most ideal date night ideas for married couples. Marriage challenges a couple's limits both physically and emotionally. If you're surrounded by such negativity, then it can work wonders. Rafting or kayaking in the crippled waters will remind you of your honeymoon period. Thus, it'll make you forget all your problems. Related: How to Make a Man Love You More? | 5 Quick and Simple Ways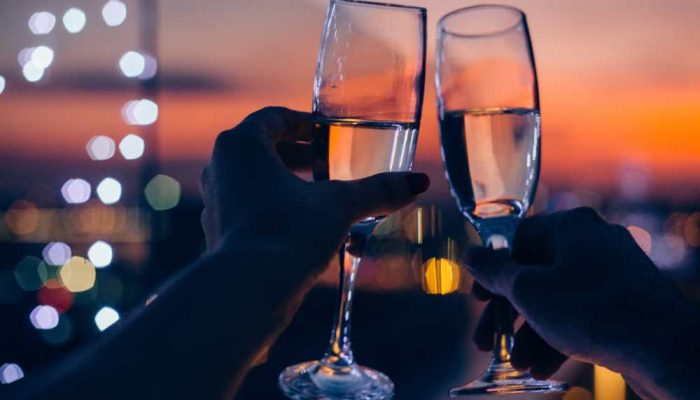 Plan a Romantic Dinner Date
Sometimes a simple yet romantic dinner date can do wonders! You can either make reservations at an exotic restaurant or make arrangements at home. Home is even better as it will be private and comfy. You can also try out some interesting date night games like truth and dare, never have I ever, etc.
We hope these ideas help you plan your dream date night. Until then, happy dating!