Gatorade zero being one of the best thirst quenchers in the market has been doing it just right for the athletes out there. You do not want the energy just for a bit by sugar rush but throughout the training. Getting tired is not an option. While most of the energy drinks give sugar rush, which is not what an athlete would want because it feels like a performance boost but not for so long.
Enhancing the performance and keeping it on the peak is what an energy drink is supposed to do, and fails. Gatorade Zero has no sugar, preventing sugar rush and keeping it all real for the athletes. This is undoubtedly that energy drink for athletes who prevent the use of sugar and other additives avoiding insulin spikes. Enhance your performance by actually quenching your thirst, not by sugar and other additives that compromise with the performance and quality of the product.
Gatorade Zero Ingredients
Gatorade never compromised with the ingredients they put in the pack. It has water, citric acid, natural flavor, mixed triglycerides, sodium citrate, salt, sodium citrate, monopotassium phosphate, modified food starch, mixed triglycerides, sucralose, monopotassium phosphate, glycerol ester of rosin, and acesulfame potassium according to the ingredients mentioned on the pack.
Gatorade Zero Flavors

Energy drink is an essential thing that every athlete carries, and it gets quite dull, drinking the same thing again and again. Don't you? Gatorade Zero comes in 5 tangy flavors lemon-lime, orange, glacier freeze, glacier cherry, and berry, so you never give up on Gatorade and keep grinding. Being on top of the game with a variety of flavors is what anyone would want. Never feel low without ever getting bored with what the company has to provide.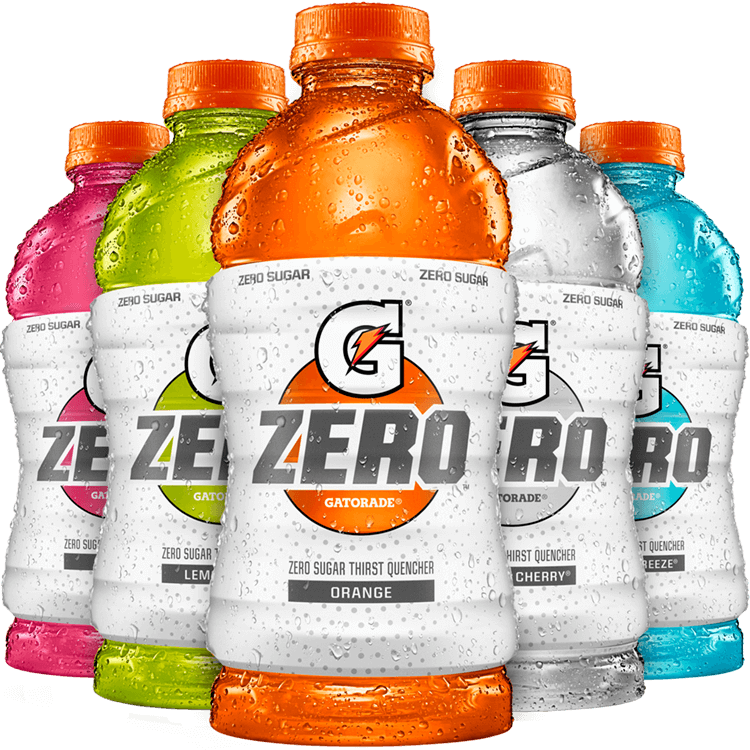 Gatorade Zero Powder
Preworkout supplements have been dominating the market with the performance they provide, but Gatorade seems to step up with Gatorade Zero and compete for the attention it deserves. The powder has a lot of electrolytes and being a good source of sodium and potassium; it is just the pre-workout or trans workout drink you have seen searching for. Carrying energy drinks around isn't preferred by everyone, so the manufacturers made sure to come up with the electrolytic solution the same as what they put in the energy drink for those who prefer using the powder.
Gatorade Zero Keto
Being on a keto diet can be demanding as you have to keep track of every calorie and carb you put in your body. Gatorade Zero has 2 grams of carbs and uses sucralose as the sweetener, so being on a low calorie or low carb diet does not mean that you have to give up on the energy drink. It has essentially a mixture of water, high fructose corn syrup, and electrolytes that are rich in sodium and potassium. For you to stay at your peak throughout your diet, it is undoubtedly a good pick. It surely makes sure that you keep up the work without compromising the calorie intake. Being on a Keto diet can affect the performance, but not anymore. Read: Best Nuts for Keto | Most Keto-Friendly Nuts to Include in Your Diet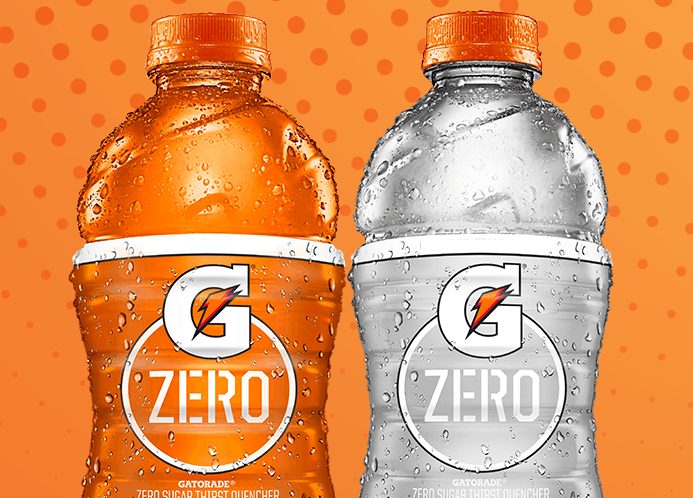 Where to Buy Gatorade Zero?
Gatorade is not that behind in the marketing, and when it comes to availability, it has done a quite good job. Being one of the best energy drink, it also made sure that it is available at almost every offline store. Other than that, they also supply the product on their site, Walmart, Amazon, and other fitness and supplementation stores. We made this Gatorade zero review hopefully to help you choose what's best for you!