Humor is definitely one of the traits that win a woman over. If you know how to make a girl laugh over text, you can make her like you easily. Girls love light-hearted and fun guys. It can be quite difficult because you can only rely on texts and images compared to when you guys see face-to-face. To give you ideas, here are some tips to guide you on how to make a girl laugh over text.
How to Make a Girl Laugh Over Text
Share your funny experiences
This is something you can recall without much stress. Everyone has experienced the good, bad and ugly. The memorable events stick to memory for so long. Chances are you can remember certain events that occurred as far as five years ago. You can't go wrong telling a girl your funny experiences. She will also get to learn more about you.
Well, sometimes girls feel insecure about their pictures. If you follow her on social media, making good comments on her pictures will make her interested in you. You can take yourself out of the slush pile by crafting funny comments about her looks. Complimenting her pictures will help her notice you thus, she'll be more receptive to your messages.
If you are seeking for how to make a girl laugh over text, you should try memes. Those funny or thoughtful images will make her laugh, and also appreciate you for your kind gesture. Don't be surprised when she texts you anytime she's bored and needs to be happy. Read: What to Text a Girl to Make Her Smile | Few Quick Tips
Positive energy actually has a way to communicate with someone else. If you are playful and feeling witty while texting, she will grab these signals and likely become playful too. For example, if you are sad and angry while texting, you may make an offensive statement and she will get annoyed in return. Your attitude matters so much. You can't have a negative vibe and want a girl to laugh at your jokes. Be positive and happy.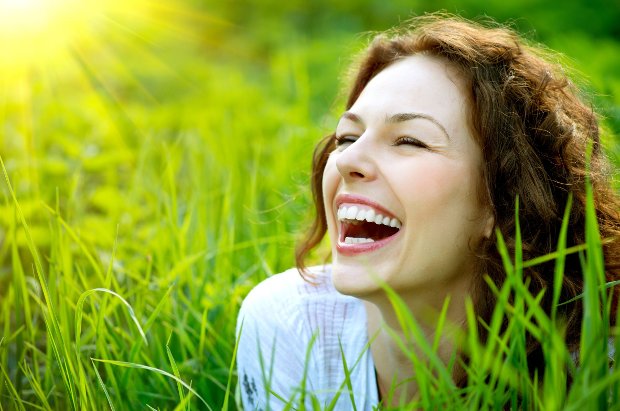 A good way to make her laugh over texts is to ask funny questions. This helps to lighten the mood and also keeps the conversation going. You can ask about events that made her feel happy, embarrassed, scared or excited. She will have plenty of experiences and it makes sense if you both share these with each other.