There is an avalanche of things to text a girl to make her smile. You can make her feel good by sending some texts tailored for that purpose. You should note that there are certain messages that will make a girl smile. So you have to be sure your text falls into any of the categories below:
What to Text a Girl to Make Her Smile
You can't go wrong with a sweet text. Girls love to hear nice things. You can talk about how sweet and kind she is. You can talk about the sweet actions she did that amazed you and you can talk about how her voice or touch makes you feel. Girls love to hear when a guy says meeting her is the best thing that ever happened to him. They want to feel very unique so sending sweet messages will make her smile.
Every female loves to laugh. You can find something funny to text about. It could be about yourself or someone else. You could mention something that transpired between you both. Memories have a very strong part in making someone laugh. You can also text about some funny movies or series which you enjoy.
Even the most sophisticated women love compliments. It's a great way to make her feel at ease with you. Compliment her for her looks, behavior, carriage, and so many others. There are a dozen specifics that you can notice such as her face, hair, beauty, arms, legs, nails and so on. Compliments are a good example of what to text a girl to make her smile.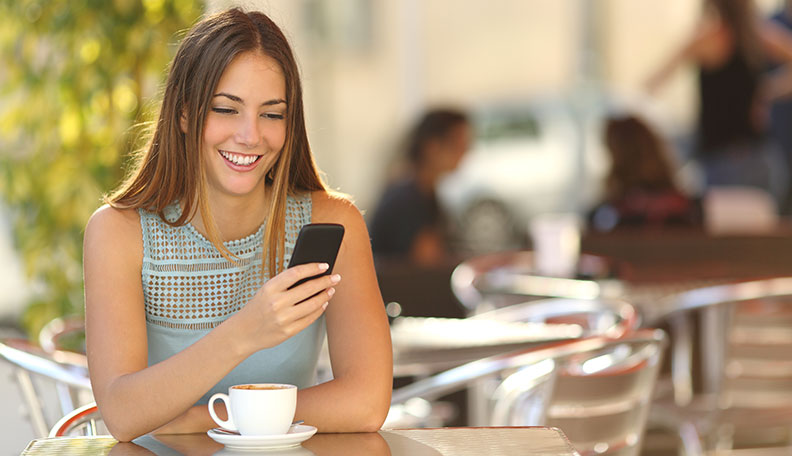 You probably didn't expect greeting to be part of what to text a girl to make her smile. The simple things actually do matter. In the morning, you should message her with a "Good morning" and a sweet text. By afternoon, you can message to check up on her and see if everything is okay. At night, "Sweet dreams" would be perfect. This shows you're thinking of her and she'll smile every time she reads your texts.
If you both have known each other for some time, then flirting via text should be cool. Subtle flirting can make a girl smile. However, this is not the same as sexting so there's a thin line in-between. You can tell her how much you like her, how you like the way she touches you or how you can't wait to see her again. Just keep it simple and remember to keep the mood lighthearted.